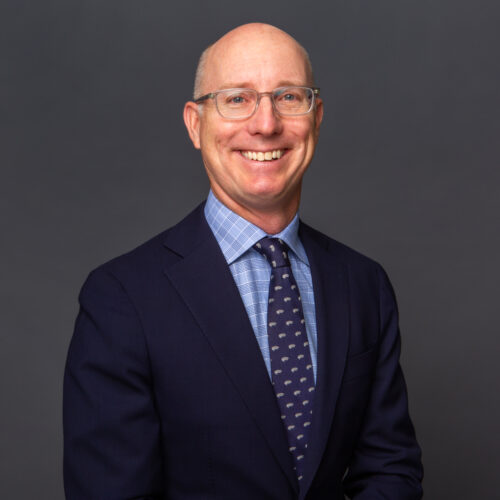 ALEX PERKINS
PRINCIPAL
Education:
J.D. – University of Connecticut
B.A. – Stanford University
SHARE THIS
Alex Perkins brings more than two decades of experience in politics, policy, and business to the Mehlman Consulting team. Alex most recently spent nine years at Stellantis NV (formerly Fiat Chrysler), where he frequently advised senior management on important and time-sensitive policy issues and political and reputational risk, including risk associated with sourcing and investment decisions. A top expert in trade, customs, and supply chain issues, Alex developed and executed government relations and public affairs strategies to guide the Fortune 500 automaker through a wide-range of trade-related matters, including the North American Free Trade Agreement/United States Mexico-Canada Free Trade Agreement (NAFTA/USMCA) renegotiations. In fact, Alex helped lead the multi-sector USMCA business coalition of over 100 companies that successfully secured Congressional approval of the updated trade pact. And in 2020, during the COVID-19 pandemic, Alex managed the regulatory issues associated with the company's purchase, manufacturing, importation, export, and donation of personal protective equipment (PPE). 
While at Stellantis, Alex also served on the Steering Group of the Global Alliance for Trade Facilitation, a $50+ million public-private initiative working to implement the World Trade Organization (WTO)Trade Facilitation Agreement obligations in developing countries. In addition to managing the company's trade, customs and supply chain policy, Alex directed a team responsible for internal and external stakeholder education and outreach, healthcare, labor and workforce policy, and economic impact analysis. 
Prior to Stellantis, Alex served as a trade counsel on the House Ways & Means Committee from 2007-2012. There, he helped the Committee enact into law Trade Adjustment Assistance, tariff preference program, Burma sanctions and Miscellaneous Tariff Bill legislation, as well as pass the U.S.-Peru, U.S-Korea, and U.S.-Panama free trade agreements. Alex began his service on Capitol Hill in 2005 as counsel to Senator Ron Wyden (D-OR) where he managed a broad portfolio that included trade, judiciary, foreign policy, and national security issues. 
Alex currently serves on the board of directors of the Washington International Trade Association, a non-profit, non-partisan forum for dialogue on trade policy. He previously served on the boards of the American Auto Policy Council and the National Foreign Trade Council. He is also a past chair of the National Association of Manufacturers' Customs and Border Working Group. 
In 2022, Alex was included in the Washingtonian Magazine's list of "500 Most Influential People Shaping Policy".