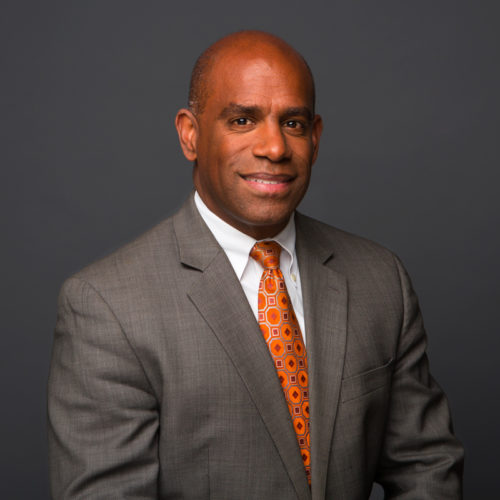 Paul Thornell
PRINCIPAL
Affiliations:
Board Chairman: Joint Center for Political and Economic Studies
Board Member: National Association of Securities Professionals
Past Board Member: United Way of the National Capital Area
Past Board Member: DC Habitat for Humanity
Education:
B.A. – University of Pennsylvania
SHARE THIS
Paul Thornell brings over 20 years of experience serving in leadership roles in the financial services sector, non-profit organizations, trade associations, the White House, Capitol Hill and Presidential campaigns. His work in policy, politics, regulatory, and advocacy arenas has provided him with a distinct variety of perspectives and shows a record of demonstrated results in government, corporate and philanthropic sectors.
Prior to joining Mehlman Consulting, Thornell served for over 12 years in the Washington office of Citigroup, the leading global bank doing business in 160 countries and jurisdictions around the world. There, he helped lead the company's engagement with policy makers through the financial crisis, enactment and implementation of landmark financial reform laws, and various legislative and regulatory developments. In this role, he represented Citigroup's interests before Congress and the Administration, focusing on a range of policy and regulatory issues related to capital markets, regulatory reform, corporate governance, consumer lending and housing. Working with various trade associations in these duties, Thornell was appointed Chairman of the American Banker Association's (ABA) Legislative Liaison Advocacy Council.
In the non-profit sector, Thornell served as Senior Vice President of Public Policy and Field Leadership at United Way of America (now United Way Worldwide), the nation's largest charity. In this role, Thornell developed and advocated on behalf of United Way's public policy agenda before Congress and the Administration; led the organization's relationship management work with the nearly 1,400 local United Ways; and oversaw United Way of America's work in Disaster Preparedness and Response. Thornell has previous experience working in the multi-client world as Managing Director for Public Affairs in Hill and Knowlton's Washington office managing a variety of clients, for whom he provided strategic counsel, directed government relations and developed strategies on media relations and third party engagement.
In government, Thornell served at the White House as Deputy Director of Legislative Affairs for Vice President Al Gore where he was a senior liaison for Vice President Gore with Members of Congress, promoting the Clinton/ Gore Administration's policy policies and directing the Vice President's activities and communication with U.S. Senators and U.S. Representatives. He worked in the U.S. Senate on the Leadership staff of former Senate Democratic Leader Tom Daschle (D-SD) as the Leadership's chief liaison to education, children's, social service, civil rights, religious organizations, governors and mayors. He also worked in the state office of former U.S. Senator Harris Wofford (D-PA).
In addition to his formal professional roles, Thornell has served as an informal advisor to Senate and House Democratic leaders and committee chairs in the effort to increase diversity among senior level staff on Capitol Hill. Frequently speaking before top Senate and House staff, convening discussion sessions on the topic with corporate executives and other thought leaders, and consulting with Senators and House Members, Thornell has demonstrated his commitment to creating a more diverse Capitol Hill. Thornell has also volunteered on Presidential, Senate and House campaigns in Pennsylvania, Missouri, Colorado and Massachusetts.