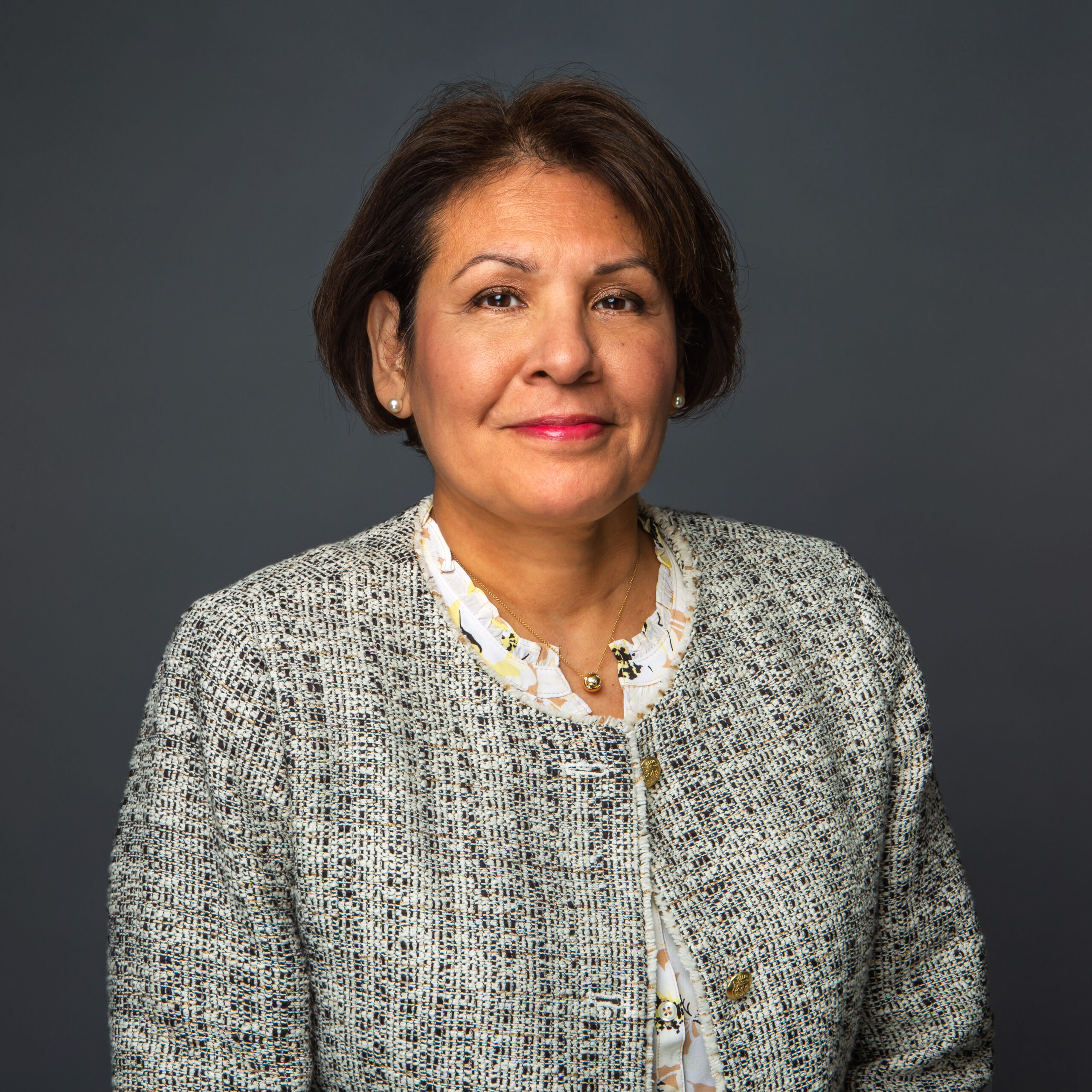 ROSEMARY GUTIERREZ
PRINCIPAL
Education:
B.A. – St. Ambrose University
SHARE THIS
Rosemary Gutierrez brings more than two decades of Congressional experience, including expertise in dozens of policy issues, to assist Mehlman Consulting' clients in navigating a wide range of policy and political challenges. Most recently, Rosemary served as Deputy Chief of Staff and Legislative Director for United States Senator Maria Cantwell (D-WA), where she oversaw the Senator's entire legislative agenda and worked on the Finance, Commerce, Indian Affairs, Small Business and Energy Committees.
Throughout her work on the Hill, Rosemary has been instrumental in the passage of an array of bipartisan legislative initiatives. These include helping to expand the low-income housing tax credit, increasing criminal penalties on manufacturers and distributors of opioids, and securing funding in the FY18 National Defense Authorization (NDAA) bill for water remediation and environmental restoration after groundwater contamination. She also successfully secured funding in the 2020 United States Mexico Canada Agreement (USMCA) to increase support for trade.
At the height of the COVID-19 pandemic, Rosemary was selected by Senator Cantwell to spearhead coronavirus response efforts. Together with constituents and stakeholders, Rosemary worked to ensure that Senator Cantwell's priorities were included in the four COVID-19 funding measures, including implementation of the CARES Act's Hospital and Health Care Providers Fund.
Rosemary began her Senate career working for United States Senator Tom Harkin (D-IA), where she was a senior advisor on appropriations, foreign affairs, immigration, and human rights. Notably, Rosemary helped the Senator negotiate a multi-million dollar funding commitment with multiple Fortune 500 companies, with the goal of eliminating child labor within their supply chains. In 1999, she worked with the Republican Chairman's staff of the Senate Foreign Relations committee to ensure the Senate's swift advice and consent to the International Labor Organization's Convention 182, a treaty calling for the cessation of the most eggregious forms of child labor worldwide. The following year, she led efforts to amend the Trade and Development Act of 2000 to eliminate abusive child labor practices and codify the definition into law.
In addition to her work in the Senate, Rosemary served in two United Nations Missions in Haiti and East Timor, helping to implement transitional governments, carry out legislative and local elections, strengthen democratic institutions, and broadly, advance human rights.